RESTAURANT COMPLEX DIAMOND

Harmony of author's cuisine and designer interiors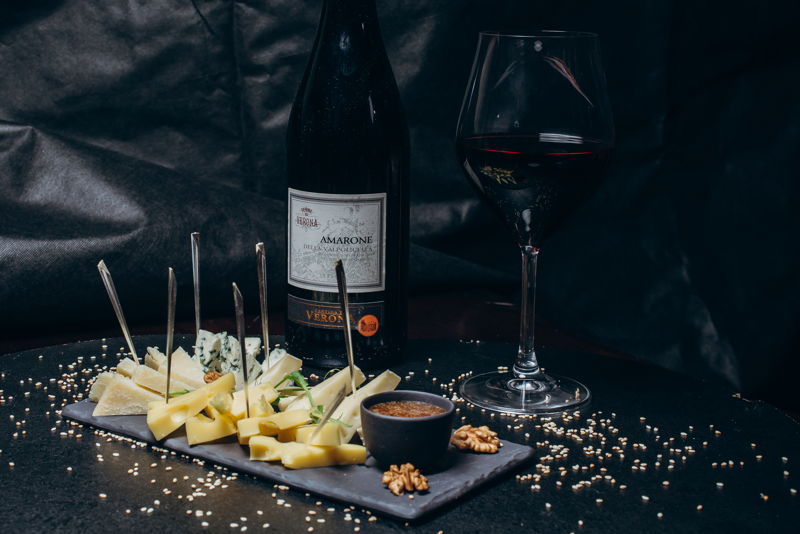 There is a huge variety of tastes in the world, and the mission of our restaurant complex is to acquaint guests with all the gastronomic variety.
Enjoy the exquisite taste of dishes from one of the best chefs in Bukovel. Each dish is a gastronomic masterpiece, because the chef uses the author's creative methods of cooking and modern trends in the field of culinary to improve the classic recipes.
The multi-page menu contains international hits: traditional local dishes, homemade dishes familiar to everyone, European snacks, American steaks, Italian pasta, as well as many other dishes from meat, fish and vegetables.
DIAMOND WHITE

Restaurant of Ukrainian and Transcarpathian cuisine
Working hours: 11:00 to 23:00
Breakfast time: 09:00 to 11:00
Cuisine: Ukrainian, Transcarpathian
Number of seats in the hall: 100
In the restaurant of the DIAMOND RESORT WHITE hotel you will find exclusive cuisine based on traditional Ukrainian and Transcarpathian dishes. Light interior design, soft lighting, natural wood finishes – each design solution in the DIAMOND RESORT WHITE restaurant creates a unique atmosphere of elegant comfort.
DIAMOND BLACK

European cuisine restaurant
Working hours: 11:00 to 23:00
Breakfast time: 09:00 to 11:00
Number of seats in the hall: 150
DIAMOND RESORT BLACK restaurant – here you will find gourmet cuisine. The design of the room in a modern style is made in dark colors. The harmonious combination of wood and stone in the decoration, high-quality furniture and dim lighting gives a feeling of freedom and lightness. Here, in a restrained and elegant atmosphere, it will be comfortable to spend time with friends, to celebrate a significant date, and to organize a business meeting.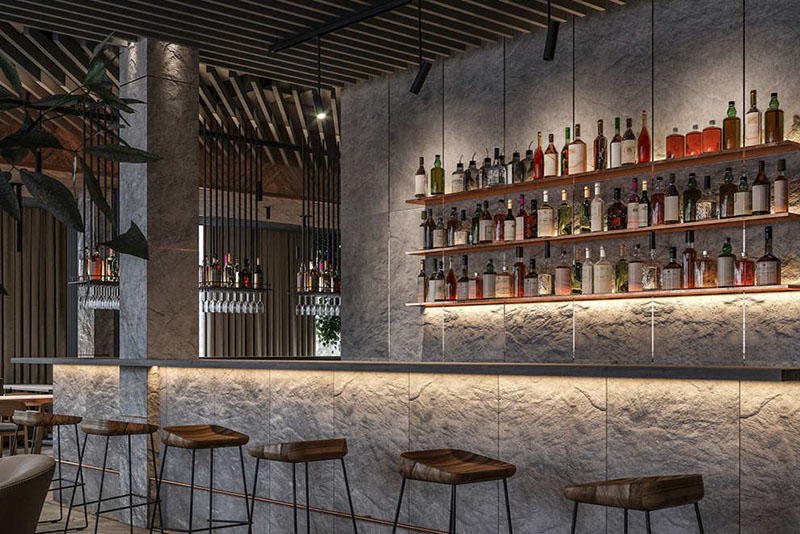 Bars

Wide selection of drinks
The bar menu includes classic and original cocktails, as well as a large selection of hard liquors. We are especially proud of the expanded wine list so that no dish is left without a matching pair.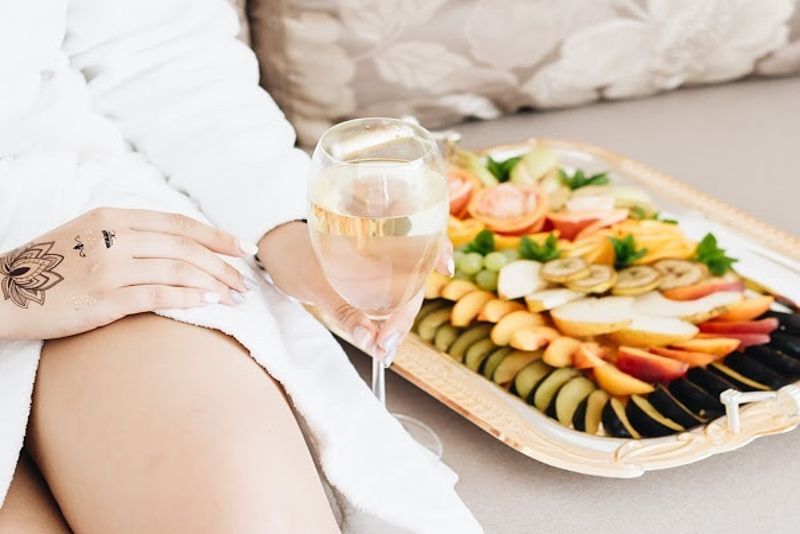 Room delivery

Everything for your comfort
Diamond Resort's restaurants provide room service. You can always taste delicious dishes and organize a romantic dinner without leaving your room.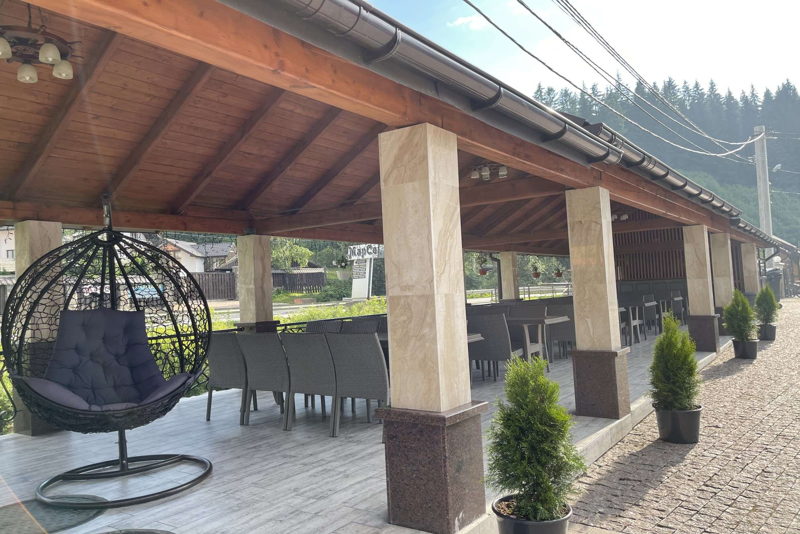 Summer terrace

Closer to nature
The hotel's summer terrace will help you to spend time comfortably in the fresh mountain air, here you can always enjoy your meal and relax with a cup of aromatic coffee or a glass of wine.
DIAMOND WHITE & BLACK

Fresh, appetizing, natural breakfast for every taste.
For your convenience, the room price includes a buffet breakfast, where everyone can choose a dish to their taste from an extensive menu. There is a line of dietary meals that are perfect for children. Highchairs are also provided in the restaurant. We are happy to delight our guests with delicious breakfasts and high level of service. We are waiting for you every day in the hotel restaurant from 8 to 10 am.